Table of Contents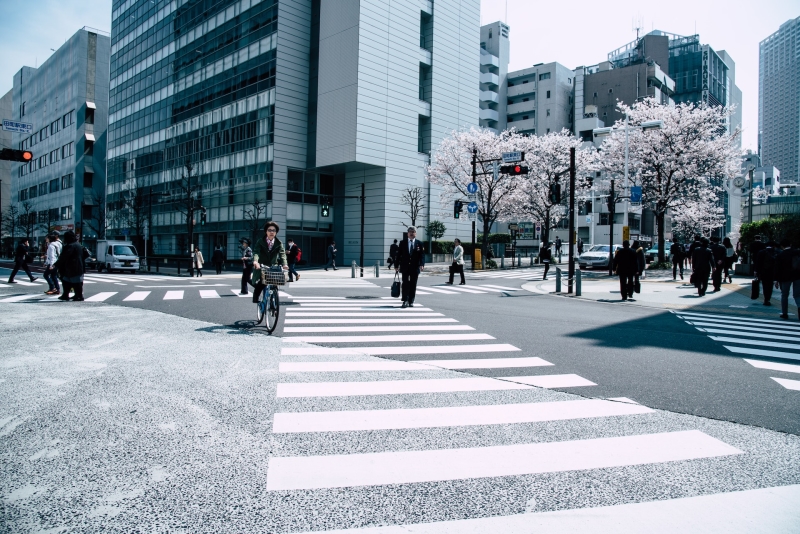 If you don't know Japanese, you may be worried about your job prospects. Can you get hired as a software developer in Japan without knowing Japanese?
In this article, I'll cover everything you need to know about Japanese language requirements and your job hunt.
As long as you have work experience, you don't need to know Japanese.
This article is based on my experience working on an English-speaking engineering team in Japan and talking to companies about their hiring needs.
Mid-Level to Senior Developer (3+ years of experience)
For experienced developers with in-demand tech skills, your Japanese ability will not impede you from getting a job. Companies will interview you based on your work experience alone. If you pass the interview, the company will hire you. I've been in dozens of interviews and seen hundreds of applications where this is the case.
Why? In Japan, hiring tech talent is hard. In response, many tech companies in Japan have created English-speaking engineering teams to expand their engineering talent pool. I used to work for one of these companies. The CTO worked hard to learn English to create an international engineering team. The point? Hundreds of companies in Japan have adapted to the limited tech labor market by lowering the language requirements for foreign engineers.
Visa Requirements
In Japan, visas rarely block experienced candidates from immigrating. The Japanese government wants to increase the number of people in engineering and science. If you have a CS degree or equivalent work experience, the Japanese government will grant you a visa. There are no visa lotteries like in the USA.
Big Company vs Small Company
As an experienced developer, you have the option to work for a big company or a small company. You may want to work for a big international company like Google, Indeed, and Amazon. The FAANG-type companies have offices in Japan with well-paid English-speaking positions. You can work for a smaller company to have a hand in shaping the product or to work on a smaller team. Companies like amptalk, Givery, and RESTAR have English-speaking engineering teams with modern engineering cultures.
To find tech jobs on English-speaking engineering teams, see our list of tech jobs in Japan.
I've spoken to many developers at English-speaking tech companies. You can learn about the engineers who have come to Japan here by watching interviews with international software developers in Japan. Almost none of these developers knew Japanese before coming to Japan.
If you have in-demand tech skills and work experience, your Japanese language skills will not hinder you from finding a software developer job in Japan. For many experienced developers, they should focus on improving their technical and interview skills to find a job in Japan.
Early Career Developers (~2 years of experience)
For early-career developers, your job search will be easier if you know Japanese. The English-speaking pool of job opportunities is smaller. But there are enough open positions where a lack of Japanese likely isn't your biggest problem. If you have two years of experience in a modern tech stack, the major constraint will be your technical skills, interview skills, and number of applications. You're in the same situation as a mid level developer. They may have an easier time getting an interview but you will get interviews.
The English-only tech positions that you're targeting are filled by experienced developers. Fortunately, the range of interviewing/technical skills varies among experienced developers. If you are getting interviews with your resume, you can get a job by improving your interviewing skills.
Once you have work experience on your resume, your Japanese language ability is not a barrier to getting a job.
No Experience
For developers without experience, you'll have a better chance of finding a full-time role if you live in Japan or know Japanese.
For any given job opening, a company can receive hundreds of applications for 1 position. With hundreds of applicants, companies are selective about who they hire. These companies prefer experienced developers to decrease the risk of a bad hire.
International Developers Who Found Tech Jobs in Japan
But it's not impossible. I found my first job through an internship after attending a coding boot camp (I'm a Japanese citizen with decent Japanese - N1, but talk like a toddler). Drew Terry found a job through Quora and an internship. Terrance Reynolds found a job through self-study. But these developers were already in Japan.
The competition for entry-level positions is tough. By knowing Japanese, you can apply to the full pool of job opportunities in Japan. Knowing Japanese can give you an advantage. When the hiring market slows down, you'll need access to the full pool of available jobs. These Japanese jobs vastly outnumber the English-only jobs at any given time.
Where to find Japanese Tech Jobs
These positions are not advertised on tech job boards that English-speaking software engineers use (like Eight Values). They're advertised in places like Wantedly and Green. If you know Japanese, you can work at these companies with less competition in the application process.
Ryohei Watanabe is the founder of Eight Values. He lives in Tokyo. Looking for your dream engineering team? Check out our list of software engineer jobs in Japan.