1. Team Oriented
The essence of our DNA is 'Give & Give'
Givery promotes 'Team Culture'. At Givery, we push for great teamwork and a 'no-blame' approach. When you do a project, you do it as a team. You've got people to help you when you need it, but the flexibility and freedom to go on your own when the time arises.
Givery is the nicest place I've worked. It's not just a matter of being pleasant in interactions. I think that's kind of the bare minimum that any company should have. But I think that there is just a very inherent kindness and understanding and empathy that all the members have. So there's never been any situation I've been in where it's felt like I'm being blamed for anything. Even when problems arise, it's just focusing on solving the problem. And when people make mistakes, they're not berated for the mistakes. There's much more focus on just preventing the mistakes from occurring. And so I feel very comfortable to speak up.
John Joe Friedmann (Software Engineer)
This is my first company that I think all the people here are really good at what they're doing, but at the same time, they're also not very rigid. They're very, very friendly. I haven't found anyone that's not friendly in this company. Although everyone is trying to give their best in their capability, no one is feeling any pressure.
Enreina Rizkiasri (Software Engineer)
Our team-oriented approach creates a positive and inclusive work environment where every employee feels valued and appreciated. With strong support from one another, we feel encouraged to take risks and explore new opportunities, making Givery an attractive workplace for those seeking a cooperative and growth-oriented atmosphere. Embracing a team-oriented value system has been instrumental in our ongoing success and positions Givery as a sought-after employer in our industry.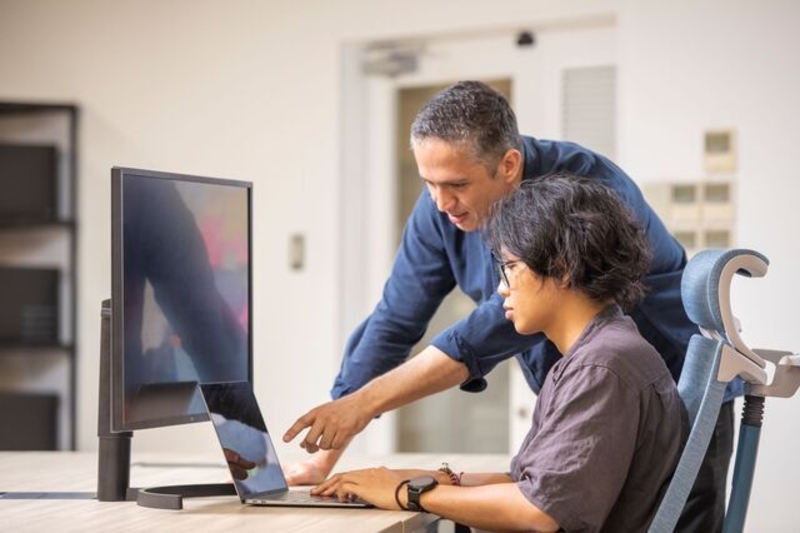 2. Personal Growth
We respect what you're interested in and give you opportunities to take on new challenges.
We support personal growth for each of our team members. We provide opportunities for you to learn and grow.
Ryoko's story serves as a prime example of the potential for growth at Givery. She began her journey with us as an engineer, but her curiosity and drive didn't stop there. Her manager recognized her passion for communication and offered her the opportunity to take on the role of a product owner. This was a chance for Ryoko to broaden her skill set. She was able to develop a product from scratch, guiding its creation every step of the way. With her newfound skills, Ryoko transitioned into a product manager role at Givery. We provide avenues for personal growth for our team members. We want you to have the chance to explore your interests, take on new challenges, and grow.
Previously, in my former company experience, I was always just a member of a team. I was given work to do. I completed my tasks. That was the general process. But here, since coming to Givery, I've come to rethink a lot of my role as an engineer, and so I've kind of shifted more towards coming up with what the work should be, changing the business direction and anywhere that I think that it's not moving the right way, shifting priorities around where I think we could deliver value quickest and building things that aren't necessarily being asked for but are technically feasible...So I've tried to contribute a lot more on the business side and determining what features we should be developing, how we should be developing them, and what these priorities are. Since going to Givery, I've really come to understand the general product side and the product vision a lot more.
John Joe Friedman (Software Engineer)
I think prior to coming to Givery, I had started to find myself in more leadership kind of positions, but nothing as formal as now. Yeah, I think that's probably been the biggest change. I was honestly a little bit nervous to accept the position since I didn't have any experience being a team leader up until now. But I'm very thankful I did. It's been an interesting challenge. I think up till this point, my career has probably been characterized more by technical skills than soft skills. I've always tried to keep my soft skills stretched. I don't know what the correct term is there. But yeah, now I'm getting the opportunity to kind of delve into more soft skill-based things.
Lucian Sargeant (Software Engineer)
Every journey at Givery is unique, and we're here to support each team member's growth.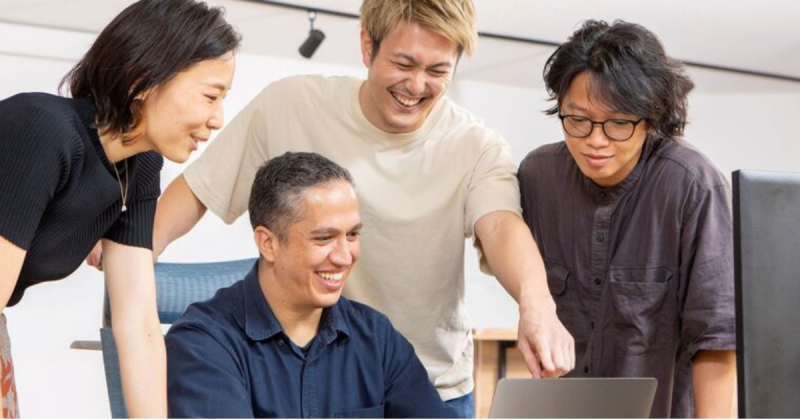 3. High Team Retention
Building Success Together: Where We Thrive and Stay
At Givery, it's important to us to keep employee retention high since we believe the most valuable assets are the people who work here. Staff turnover is really low here, and that's a testament to the working environment that has been carefully cultivated over time.
We hire people who we believe we will get along with. People should enjoy the time they spend with us and their colleagues. If people are staying, then we're doing something right.
Jonathan has been working for Givery for over 2.5 years, and he says "over this period we have gained so many new faces and have almost not lost any. Normally in the technology industry, turnover, but at Givery, people seem to want to stay for the long-term."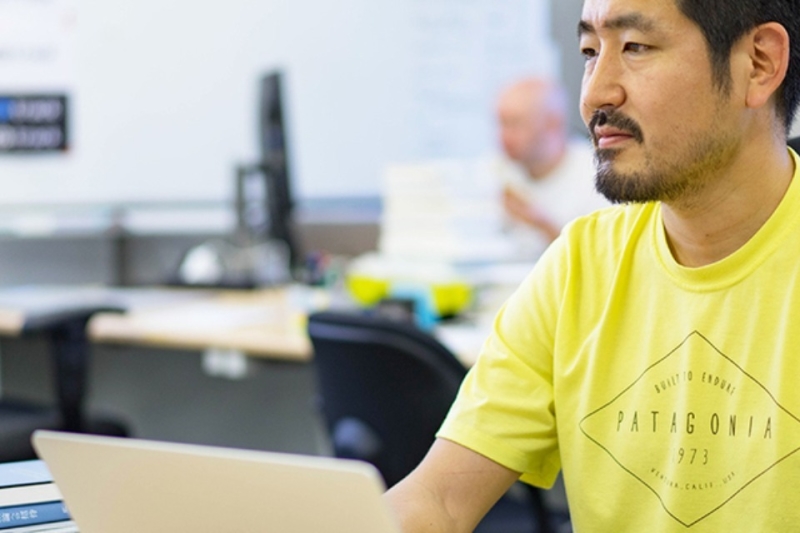 4. International Team
Diverse Team. Diverse Thinking
At Givery, we consciously foster an international and inclusive workplace. We understand that a team rich in diverse experiences and backgrounds enables our employees, our product, and our wider community to thrive. We have team members from more than 14 countries. Our team is made up primarily of engineers.
By fostering a diverse team and encouraging unique perspectives, we enhance the quality of our product and build an environment where everyone feels valued and inspired to contribute. We are proud of our global team and the varied experiences and insights they bring to the table.
English is the primary language for our development teams, making Givery an accessible environment for international developers. At the same time, opportunities abound to improve Japanese language skills for those who are interested.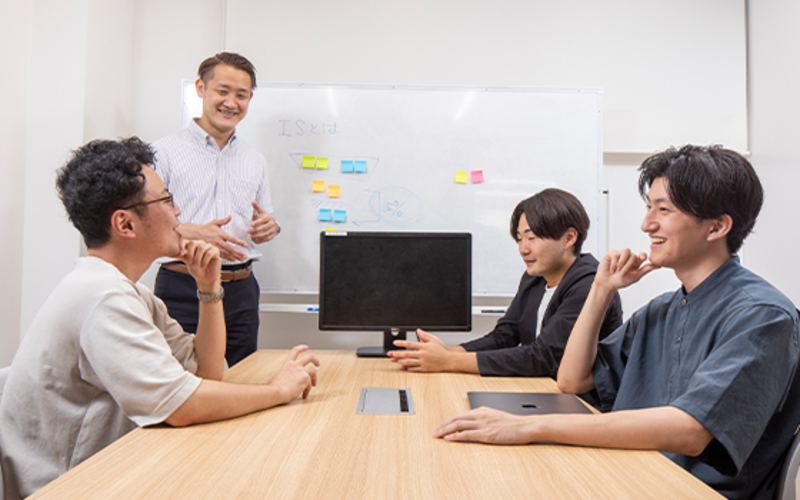 5. Product Driven
One Release at a Time
At Givery, we take immense pride in being product-driven, as it serves as the driving force behind our company's success. By placing a strong emphasis on our products and their quality, we ensure that they meet the needs and exceed the expectations of our customers.
We have project owners for each of the products that spend a lot of time considering how new features might impact customers and how changing things might impact them as well. We have a backlog of features and we have a rigorous process of assessing which of those is going to provide the most value to customers. We have a dedicated customer service team that's often working closely with the customers and as a result, are receiving feedback about the product. What ends up happening is they will receive that feedback and then based on the process I just described of going through the backlog and our project owner, they'll be in close contact with the customer service team, and any kind of requests from customers will go through a refinement process, end up in our backlog, be prioritized and we'll end up working on what we think to be the most valuable things.
Lucian Sargeant (Software Engineer)
Our product managers play a crucial role in this approach, working closely with cross-functional teams to prioritize features, gather feedback, and adapt to evolving requirements. This collaborative environment fosters innovation and creativity, enabling us to deliver products that truly resonate with our customers. By staying agile and value-driven, we continuously refine and improve our products, delivering tangible value and delighting our customers.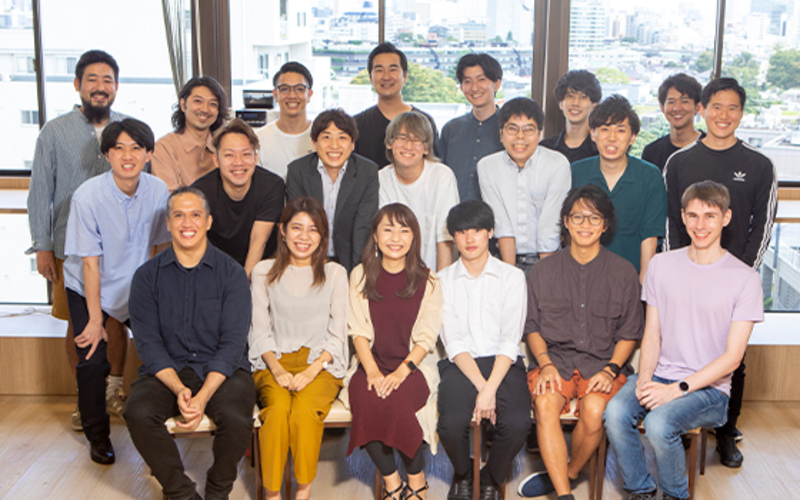 6. Open Communication
You can speak with anybody. No silos.
Since our founding, we have aimed to be a "flat company". Opportunities should be equal (flat) regardless of age, gender, or any attribute. Based on this philosophy, we flexibly change our organizational structure and systems according to the times and continue to grow.
People can feel comfortable communicating with anybody on the team. We try to foster a blameless culture where nobody feels vulnerable for asking questions or airing grievances. At Givery, you'll feel comfortable expressing yourself.
What I've found and has been a pleasant surprise is that what one wants to work on here is not so rigidly defined. In other places where I've worked, it's been a bit more siloed. You might be excelling within the team that you're in but if you wanted to do some, for example, work with DevOps, it was just not possible because there was a dedicated DevOps team and you're expected to stay away from them. And so far, I found that basically whatever you're interested in here at Givery, there isn't that kind of restrictive feeling. If you want to get involved in some of the kind of architecture of how the infrastructure for a new feature might look, you're perfectly at liberty to do so and suggest approaches that might not have been considered or get involved with the infrastructure team.
Lucian Sargeant (Software Engineer)
7. End to End Ownership
You can make a difference.
Unlike in some other businesses, Givery gives a lot of freedom. Many of our current employees are enjoying making a visible difference to the final product.
People can feel comfortable communicating with anybody on the team. We try to foster a blameless culture where nobody feels vulnerable for asking questions or airing grievances. At Givery, you'll feel comfortable expressing yourself.
What I've done several times is create my own feature request. You know, we don't need all the feature requests to come just from the business. Like, engineers can make them themselves. And I've even like, I personally have worked in the code base, and with one of our permission-related matters, I felt that the way we had our permissions didn't make any sense. So I just wrote out like, a whole design going over how I thought every single interaction should be in a way that would be logical, consistent, and work across the code base. I proposed this to the business to make these changes, got their approval, and then went about implementing it. So, yeah, we definitely have channels for people to propose any sort of technical or even business side changes that they believe are best for the customer.
John Joe Friedman (Software Engineer)
Givery colleagues are able to see things go from undeveloped ideas to fully released features. If it's your idea, you can take it all the way.
8. Flexible Work
If it gets done, it's all good.
Givery understands that in 2023, people have different work styles. We have many different ways for you to work. We support working from home. We also support having flexible working hours. We want to optimize everyone at Givery's working schedule so they put out their best.
So as an engineer at Givery, we are full remote. We're not required to come to the office. We are also on flexible time. The way I felt having worked here for a while now is that as long as you do a good job, like you just finish your tickets as an engineer... You just do those to the best of your ability. Then everything is good.
Justin Sanciangco (Software Engineer)